Childworks is very excited to introduce our new student therapist, Natalie Chapman. Natalie will be joining us Monday to Thursday's for 6 weeks as part of her third-year placement block. Natalie is currently studying a Bachelor of Occupational Therapy at the Australian Catholic University (ACU) in North Sydney.
Natalie is interested in the area of paediatrics. She is very enthusiastic about helping children achieve what they and families wish to achieve. On previous placements, she has helped children with Autism, ADHD and ODD, Down Syndrome, Muscular dystrophy, Global developmental delay and Sensory processing difficulties. She has helped children to excel at school and at play.
In Natalie's spare time, she enjoys spending time with her friends and family, going to the gym and water skiing.
Natalie also wanted to introduce herself below: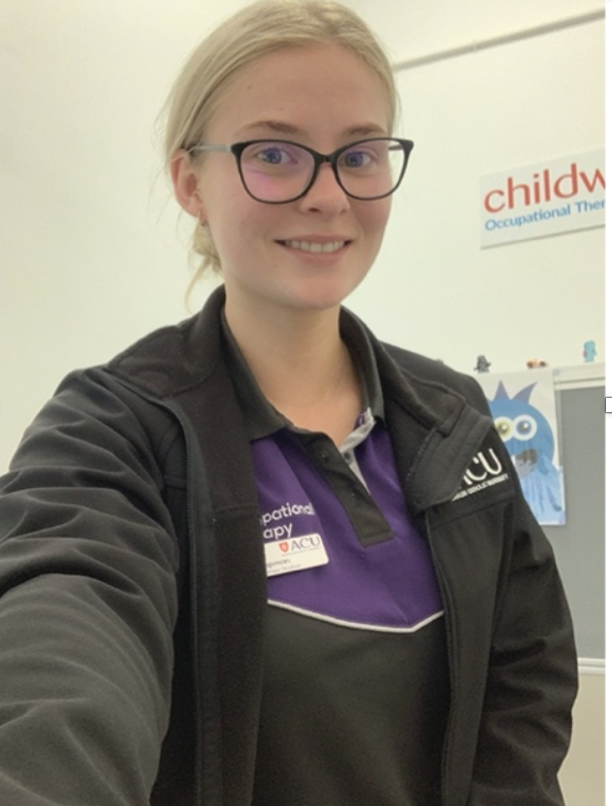 "Hello all,
My name is Natalie. I am so excited to meet you all.
I am currently completing my third year of a Bachelor of Occupational Therapy. I am eager to develop my skills in the area of paediatrics and help every child in any way I can.
I thought I would also share a little about myself:
Favourite colour: Aqua
Favourite food: Chocolate
Favourite sport: Soccer
I will see you all soon!"